Chiropractic Care
Care for all in Peterborough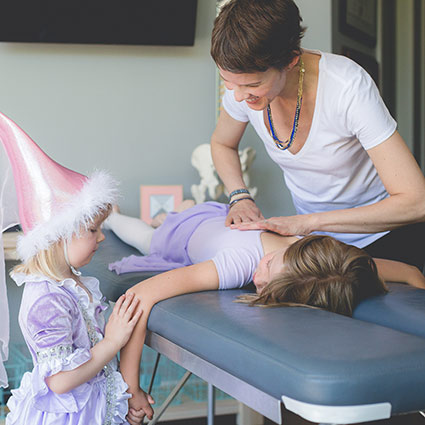 Dr. Wellman is a mother and understands firsthand how beneficial chiropractic can be for mothers and children, which is why she chooses to focus much of her time on pediatric, prenatal and pregnancy care. But her gentle, low-force techniques are perfect for everyone, from the active young career person, to the pregnant mom with hip pain, to the 6-year-old who may be feeling anxious, to the newborn having trouble with latching.
The welcoming environment at the Wellman Clinic puts everyone at ease and allows you to relax as you improve your health and wellness and combat the stressors in your life and that of your loved ones.
Pediatric Treatments
Chiropractic is perfectly safe for children of all ages. Our adjustment techniques are modified for each stage of life, from newborns to teens. For newborns and infants, our adjustments are the pressure equivalent of checking tomatoes for ripeness. Once the child begins to walk, Dr. Wellman uses the torque release technique (TRT), modified for use in pediatrics.
We make the process fun and relaxing for your child. They'll feel at ease during the appointments and as their mom, you'll also reap the benefits of a child under our care. You may see improved digestion, sleep, and even behavior.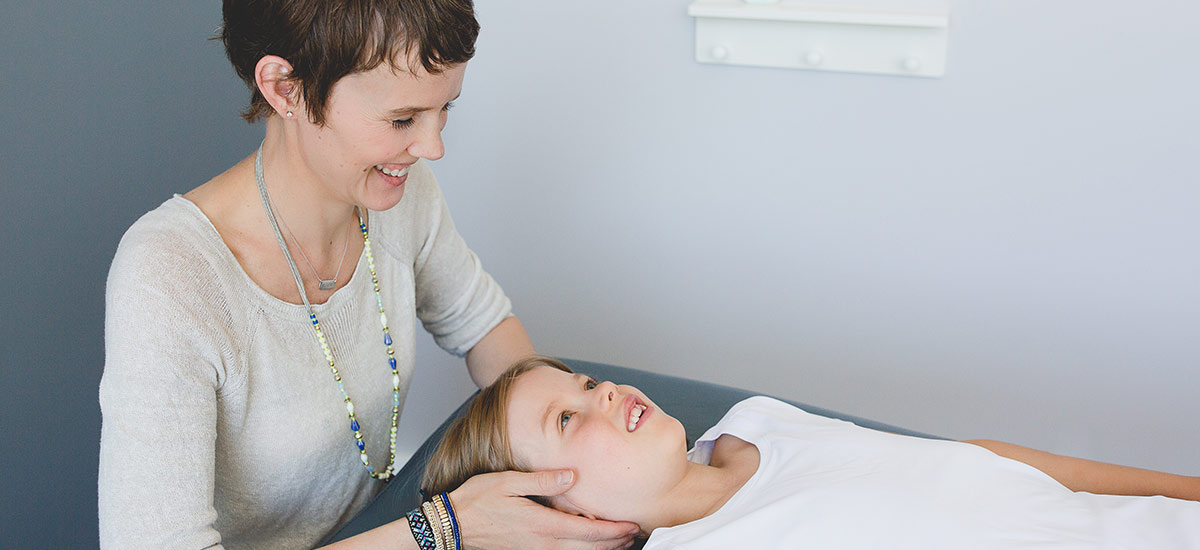 Prenatal and Pregnancy Care
Pregnancy doesn't have to be uncomfortable or painful. Chiropractic is a safe, effective and drug-free way of alleviating the aches and pains that come along with pregnancy. Dr. Wellman uses pregnancy-specific techniques, like the Webster technique, to correct the joint problems that come along with the growth of the baby and your body's transformation. The changes in the joints can make labour more difficult and painful and chiropractic helps your body overcome that.
It can also help with lower back, pelvic and hip pain, anxiety, sciatica, carpal tunnel issues, sleeping difficulty and even baby malposition.
The team at the Wellman Clinic supports and encourages every mother to trust her body and her instincts, whether it for her own care or that of her children. As your partner in better health and wellness, we're eager to help you and your loved ones.
We Want to Be Your Choice for Care
We know how overwhelming motherhood can be. Chiropractic can help ease the stressors we struggle with each day and realign the body and mind for a more regulated, balanced life. Contact (705) 740-0101 today to see how we can help you enjoy pregnancy more, have more energy for your kids, and help those kids live life to their fullest potential!
CONTACT US
---
Chiropractic Care | (705) 740-0101