Meet Dr. Ange Wellman
Founder of Wellman Clinic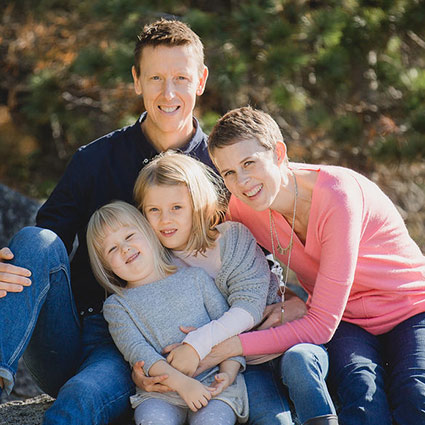 I'm Dr. Ange Wellman, the owner and founder of the Wellman Clinic here in Peterborough. I specialize in helping families—specifically women and children—better their health with drug-free, holistic chiropractic care.
I know firsthand the stresses and strains of family life, and for many years I treated my stress with exercise, thinking that was enough. It wasn't until I was diagnosed with invasive malignant melanoma in 2007, that I shifted my perspective into tackling health issues before they began.
Drawing upon my education and experience, I narrowed down my approach and focused on
specific & gentle adjustments
. Coupling that with personalised lifestyle support, I have dedicated myself to empowering families so they can take control of their health & manage the physical, chemical, and emotional stresses that come with everyday life.
Credentials and Education
A Partner You Can Trust
Whatever challenges you're facing, know that you don't have to defeat them alone. Together, we can find a solution that works for you and your lifestyle. My goal is not only to relieve your pain and discomfort but to restore balance to your overwhelmed nervous system so you can handle your busiest days with ease and confidence. Contact our practice today to schedule an appointment with me or call (705) 740-0101.
---
Dr. Ange Wellman | (705) 740-0101