Pediatric Chiropractic in Peterborough
Common Childhood Trauma Can Affect the Spine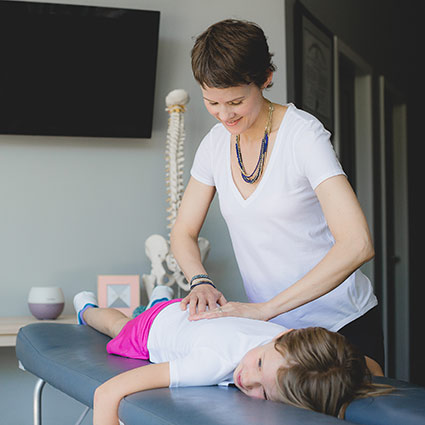 Although bumps, falls, and wrestling matches are often what come to mind when we think about the physical stress on our kids, research shows actual physical stressors start much earlier, during the prenatal and/or birth process.
In addition to physical stressors, our kids are growing up in a busier, more complex world than we did. Schedules are packed, social media and screens are everywhere, and food quality isn't what it used to be. It's no surprise that anxiety in kids is on the rise. We have more coming at us from every direction and when combined, it can be overwhelming!
The more "stressors" build upon one another, the harder it is for our bodies to adapt and overcome. This can leave our children's nervous systems stuck in overdrive. When the gas pedal is always on and the nervous system is affected, it's hard for the body to recover and heal.
NEW PRACTICE MEMBERS

Chiropractic Care Benefits All Kids
The spine is not just a collection of bones, muscles, and ligaments. It's an entire neurological organ and the key communication highway connecting the brain and the body.
In kids, the spine is more flexible which makes it more susceptible to misalignment. This misalignment commonly occurs during birth, but it can even occur after minor trauma from playing. Sometimes this trauma can go unnoticed until it blossoms into a larger, more severe issue. We speak from the heart when we say it's easier to raise healthy kids than to fix injured adults.
Chiropractic care is especially helpful for those children who may be faced with the following:
Sensory problems
Digestive challenges
Sleep issues
Hyperactivity
Back/joint pain
Headaches…and more!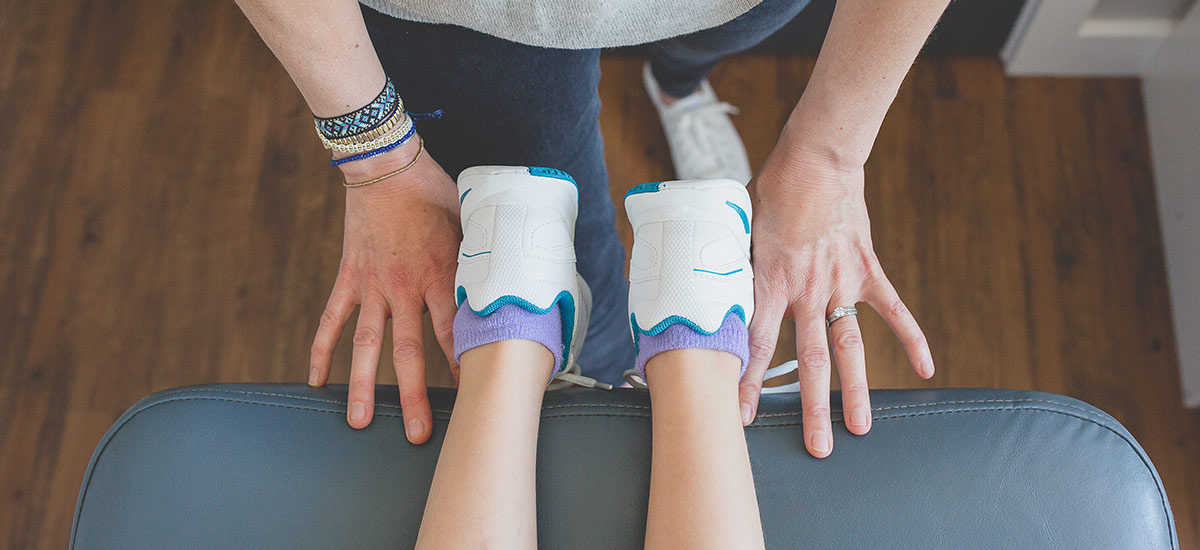 Is This Safe for Kids?
Chiropractic is safe for children of all ages, from the first hours of their life until the time they leave home. Adjusting techniques are modified to fit each stage of your child's development. For newborns and infants, the pressure applied to the spine during an adjustment would be the same as that used to check the ripeness of a tomato. Once your child is able to walk then we start using the pediatric application of the torque release technique (TRT).
We pride ourselves on making the chiropractic experience positive and fun for your child. The kids in our practice are often some of our happiest clients. It typically doesn't take long before you'll find them at home "adjusting" their stuffed animals, pets and maybe even you.
Give Your Child the Boost They Need for a Healthy Start
If you're interested in learning more about chiropractic, or curious about our safe, gentle approach, give our office a call and we can help! You're just one appointment away from providing a more natural, holistic foundation for your child's health and wellness.
CONTACT US
---
Pediatric Chiropractic Peterborough ON | (705) 740-0101